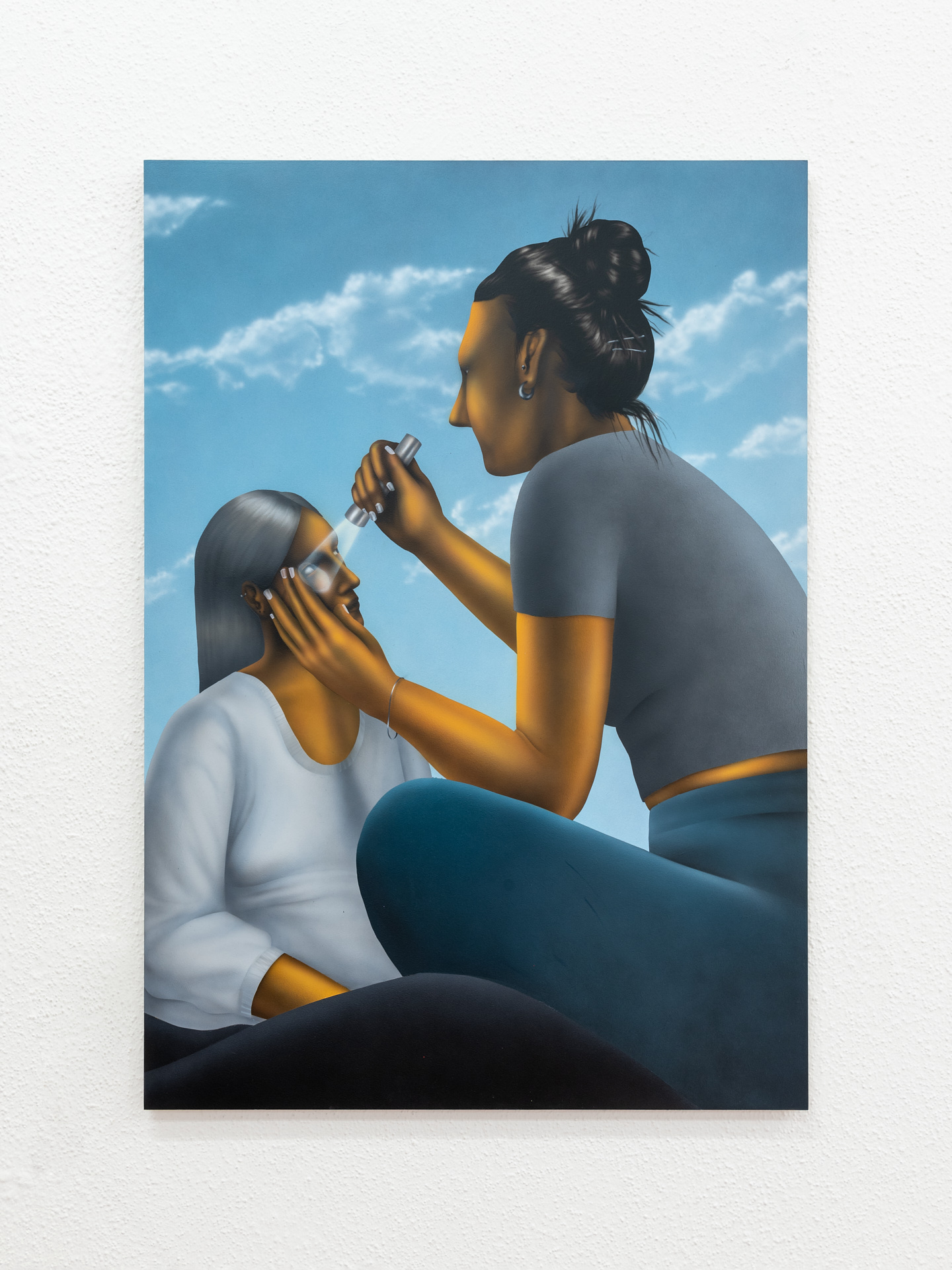 TIES AND KNOTS AND BANDAGES
Céline Ducrot, Vanessa Safavi, Franziska Koch
28.10.–03.12.2022 KRONE/COURONNE
Taking care of others. Taking care of oneself. Alone. Together. Together alone. Part of a whole.
In the context of overproduction, anxiety, burn-outs, saturation, the demand for more self-care but also collective care have increased. Author Audre Lorde suggests in her text
A Burst of Light
, "caring for myself is not self-indulgence, it's self-preservation, and that is an act of political warfare". Lorde makes a distinction between the individualisation of care as an attribute to one's personal well-being, and care as a means of survival, a practice of deeper introspection for the sake of mutuality and reciprocity. The latter acts on a more abstract level, it is a tool of knowledge, necessary to overcome injustice and position one's subjectivity in the framework of communal effort. This dichotomy lies at the core of TIES AND KNOTS AND BANDAGES.
The exhibition features the pictorial work of Céline Ducrot in dialogue with silicone sculptures by Vanessa Safavi, the whole blending in a flute-composition by Franziska Koch. Between tension and relaxation, TIES AND KNOTS AND BANDAGES reflects upon questions of individual and collective well-being, projecting the body as a container for personal histories, physical or emotional trauma, and cultural heritage.
Take care.
︎︎︎ PDF Exhibition Text
Installation views TIES AND KNOTS AND BANDAGES, 2022. KRONE COURONNE.
Photos: © Thalles Piaget.